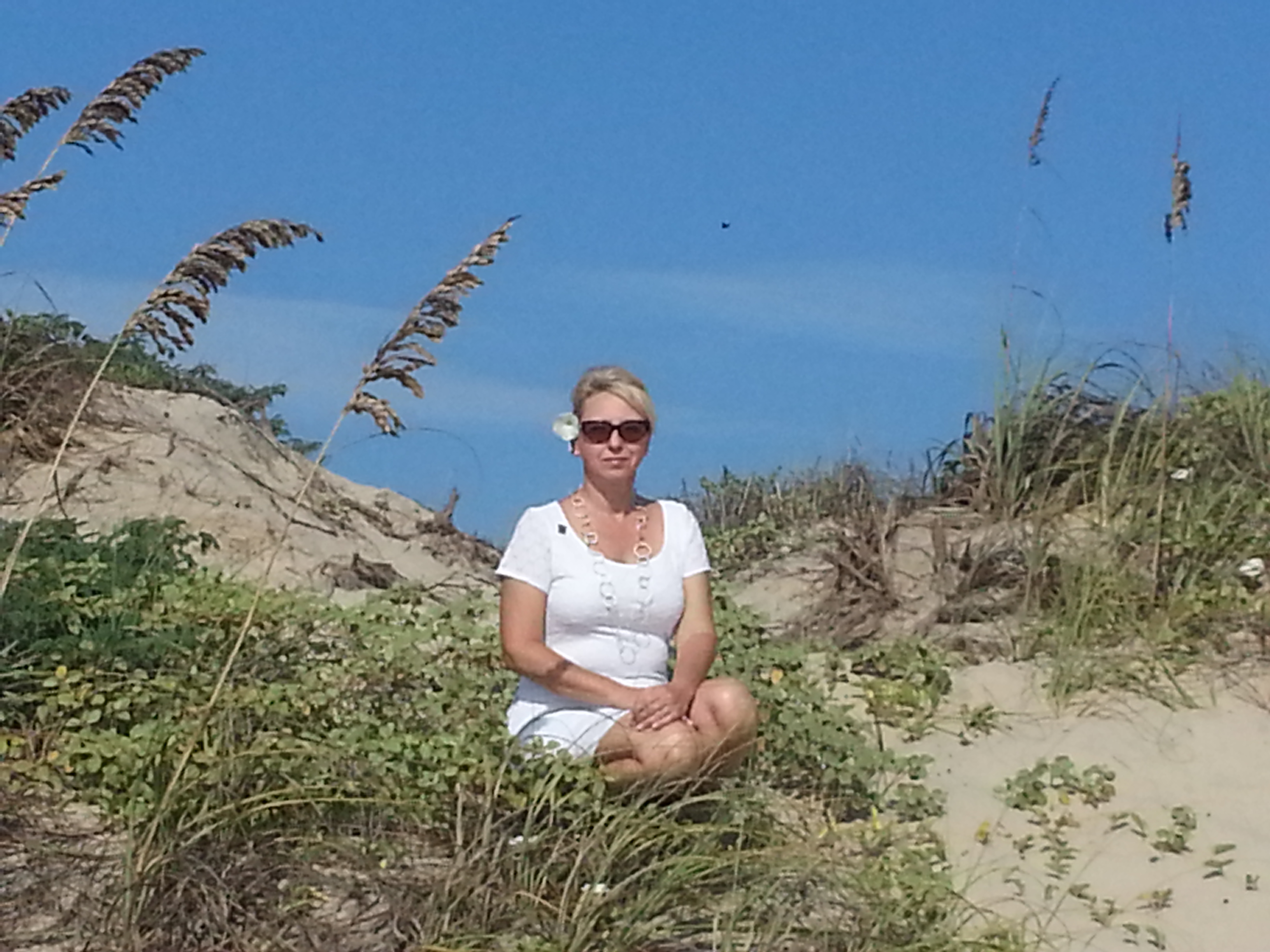 Cell: (956) 433-7181
Therese@RioIsla.com

Welcome to the beautiful Rio Grande Valley and South Padre Island! As a born "Yankee" from the east coast, I never in my wildest dreams believed I'd be surrounded by such tropical wonders! There truly is something for every age group… and every lifestyle! My job is to guide you along the way in your real estate needs.

As the daughter of a builder, I grew up in Pennsylvania, New York, and New Jersey, then later lived in Colorado. From a young age, I learned to read blueprints and floor plans with Dad building most of our homes, wherever we would move. I've had much experience in the housing industry over the years, working with builders and holding positions in design, marketing, management, and new home sales. In May 2006, I became a full-time licensed REALTOR® to assist in re-sale property transactions as well. Receiving my brokers designation in the Summer of 2010 has offered me even greater opportunities to serve our clients and customers in their real estate endeavors.
I don't consider myself to be a sales person, but rather a service provider. My aim is to bring my knowledge from experience in all these areas of the industry to assist in your real estate dealings in paradise. To stay sharp, I keep advised of the current market and continually exceed the mandatory continued educational requirements from the Texas Association of REALTORS®. Recently, I have completed and earned my designation as a Graduate of the REALTOR® Institute (GRI), one of the most comprehensive and demanding designations.
Many of my "clients" quickly become personal friends. Since most purchases on and around the island are second home or investment properties, some clients do not live in the area full-time. Therefore, I offer the benefits of my full-service agency. I will assist my clients with whatever concerns or needs they may have before, during and after the purchase. My business is built upon and thrives on repeat clients and referrals. Whether it's guiding you to reputable area lenders or finding a handyman to fix a leaky faucet long after the sale, you can depend on me every step of the way.
Hobbies & Community Involvement: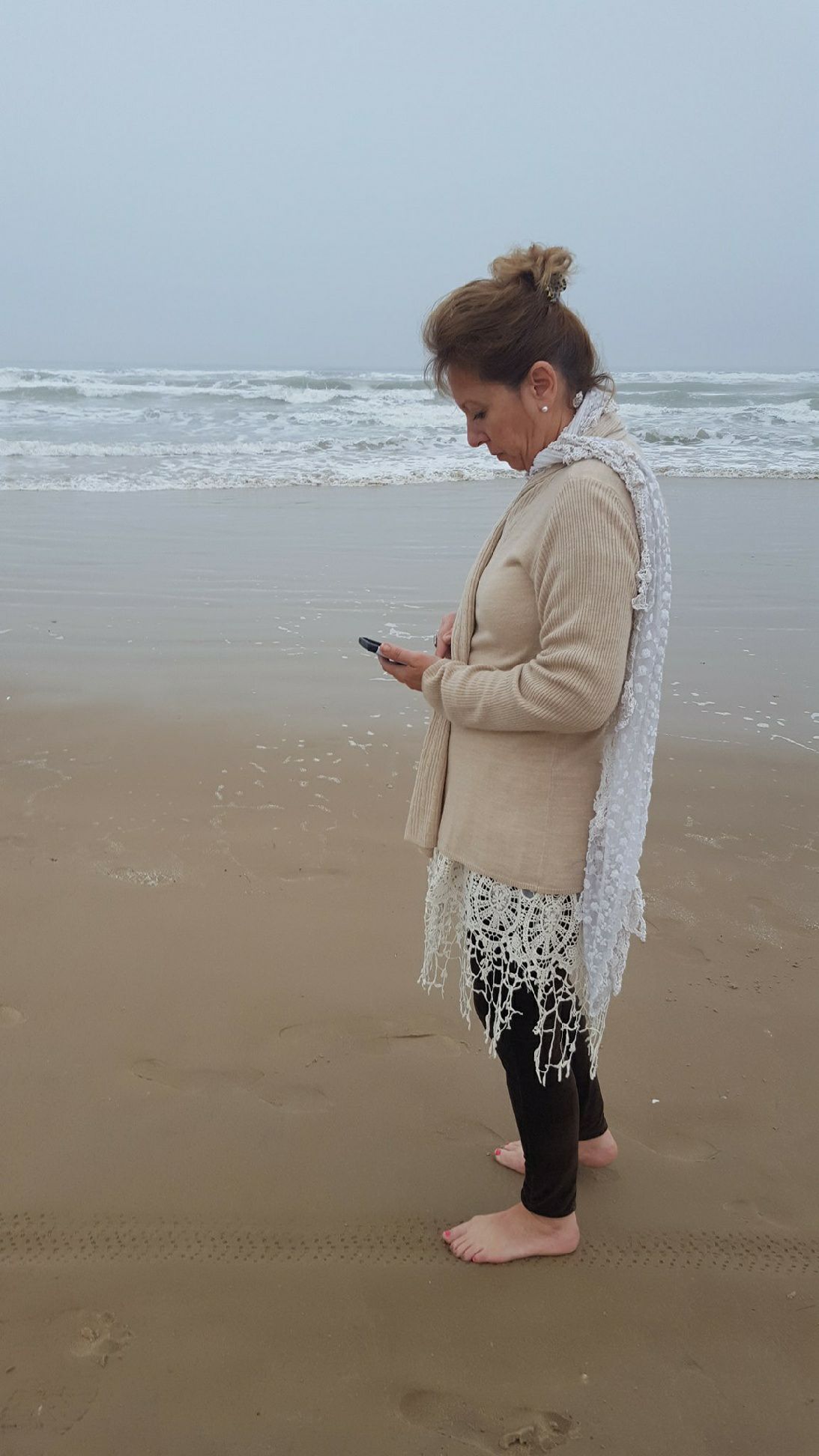 South Padre Island Board of REALTORS® 2017 President

Brownsville/South Padre Island Board of REALTORS® Member

Laguna Vista Community Development Committee Director 2012-2017

Avid Gardener/Landscaper

Remodel Designer

Art Enthusiast and Animal Lover!
ALWAYS working and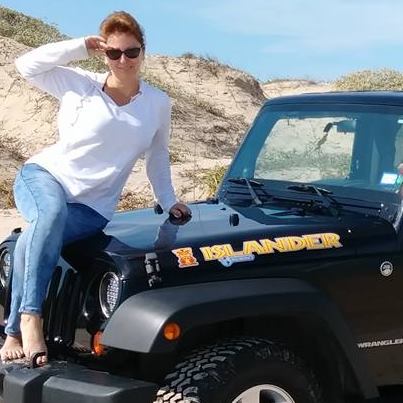 NEVER too busy to
take a call from YOU!


Please, don't hesitate to contact me for free, no-obligation information on area Sales and Rentals. Not ready to talk with me? Feel free to continue to browse our site for more helpful information!
Testimonials
"As a seller living 1000+ miles from the property I was selling, I relied heavily on Ms. Eaton to provide information and assistance I would not have needed if living in the area. She monitored the condition of the interior and exterior of the house. In doing so, arranged for lawn care, monitored conditions in the house, replaced a missing garage door opener, etc. She responded promptly to emails I sent. The closing process went smoothy in part because of Ms Eaton's collaboration with the buyer, me, and the closing agency. During the past 25 years I have dealt with several realtors as I was buying or selling a house. Ms. Eaton tops the list."
Gerald S., moving on to new ventures!
"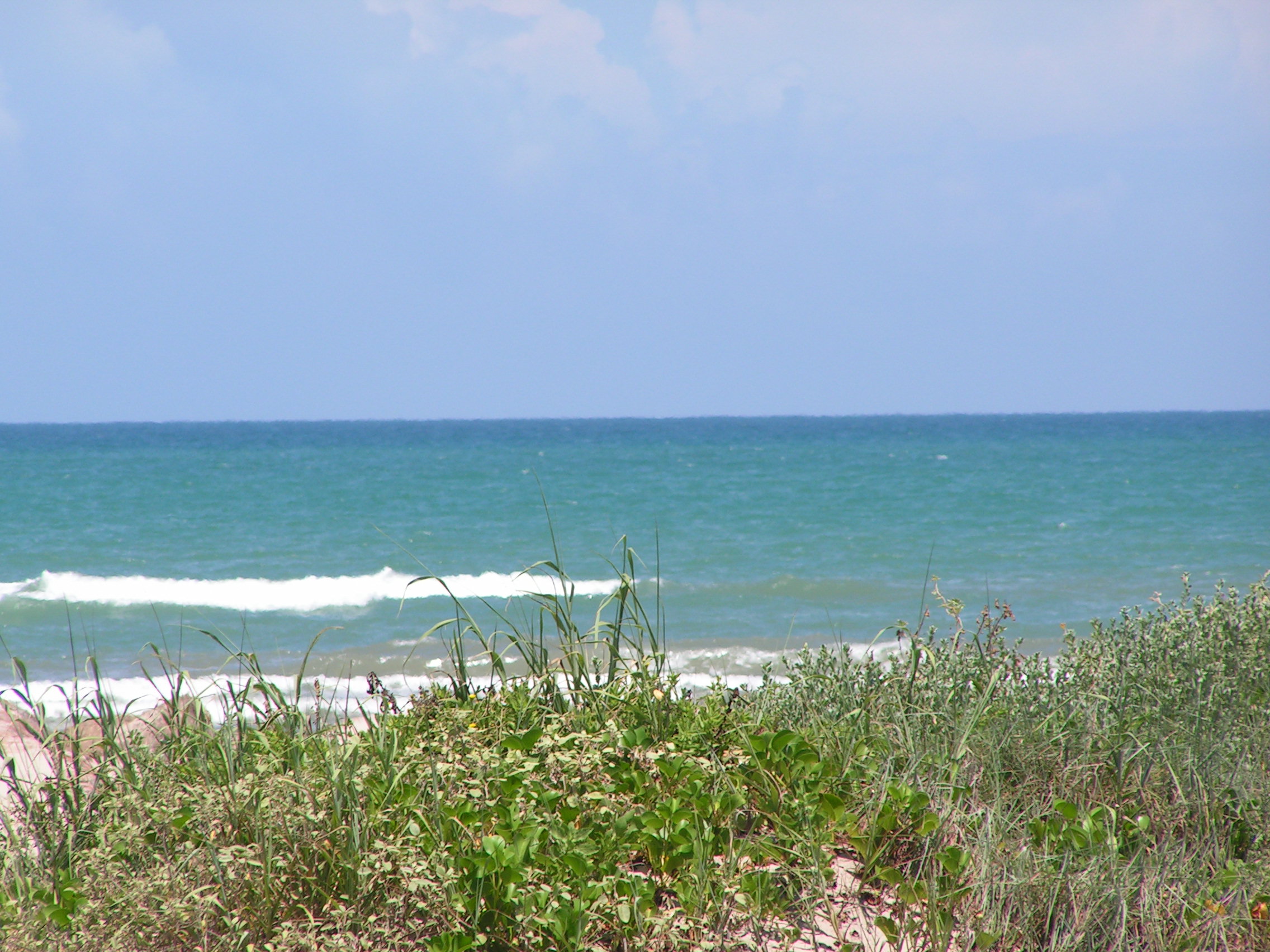 Therese responded immediately to our email when searching for a condo to purchase. She knew the ins and outs of the local community, which was very helpful. We were shown everything we wanted to look at, and were able to make an offer within 5 days. During the process before closing, Therese offered and did several errands for us. as we were 600 miles away ~ she became a friend and someone we could depend on ~ she still is."
Chris & Diana H., enjoying beachfront living
"My husband and I first met Therese when we inquired about a condo ten months ago. She is timely, efficient and dependable. She dedicated lots of time and knowledge to us in helping us find the perfect place! She was always there to help answer questions along the way, even about things that didn't pertain to the actual purchase. We again contacted her a couple of months ago and she helped us to purchase another condo with the same careful expertise and professionalism that we've come to love. There is nobody better in this business with which to work, and should we ever decide to buy/sell again, we will be contacting Therese!"
Ryan & Kari L, first & second-time investors
"Therese knows the area we were interested in very well. She always returned our calls and texts and followed up on any question we asked. She helped us to navigate the purchase of a home in an area where the rules are different than what we are used to. She helped us with referrals to contractors we needed once the purchase was complete. We have purchased homes in many parts of the country and this was by far the most trouble free. We love our new home and enjoyed the home buying experience"
Michael & Cassandra C., retiring in style
"We would recommend Therese to anyone wanting a professional, knowledgeable agent to help them sell or purchase a property in the area. She has guided us through the sale of our property and has always been available at a moments notice to answer questions or find out information for us as needed. We feel that there is none better than her in the area. We will readily use her again and again for any future transactions we might have in the Valley area"
Bobby & Deborah B., island investors
"Faced with having to deal with a mortgage in one location and paying rent in another (due to job transfer) I contacted Therese. I was very worried my home wouldn't sell, because many homes on my street were up for sale and mine was just another duplicate of the rest. I needn't of worried, however. I went to exactly the right realtor! Therese listed my home and sold it before I could take a deep breath! I am so relieved and thrilled that my home sold the very month I needed to move. I can't thank this professional enough for the work she did on my behalf!"
Karen H., experiencing peace of mind!
"Therese was our agent for buying a place in Laguna Vista, she w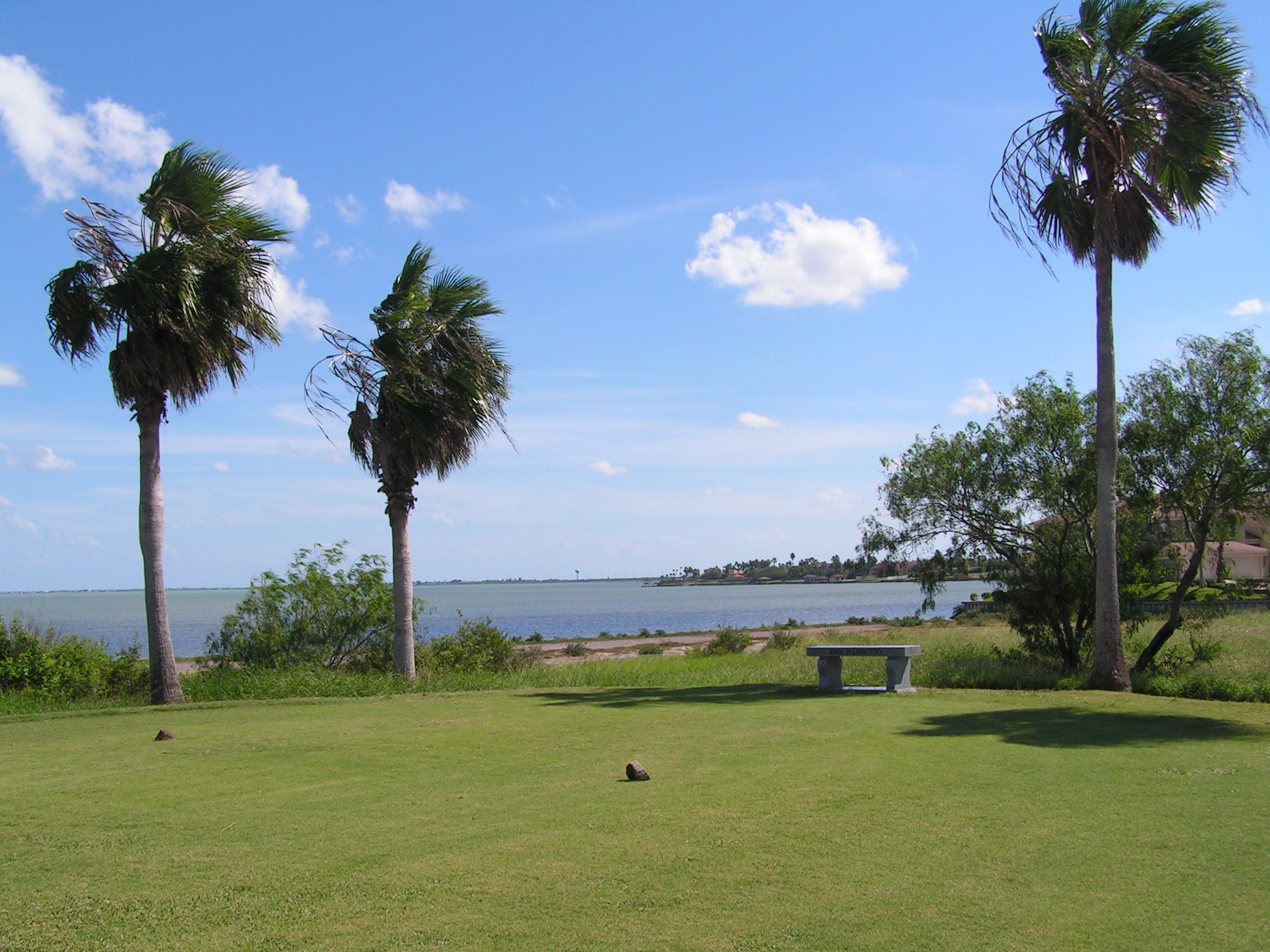 as always around when needed. As we were buying this place from a distance most of the work was done by either email or phone. All our questions were answered promptly and correctly. When we finally met for the closing everything was exactly as she said. Any help we required, she was there. She worked above what she needed, and I would recommend her to anyone. She is a true professional."
Jim & Geri S., trading Canadian winters for tropical paradise!
"Therese is a great realtor who knows and understands the timing and market of the island. She gave me some tips of small changes to make in our condo that made a difference for showing before putting it on the market and she knew just when we should start seeing more buyers and offers. She did a great job for us!"
Rolando & Cindy R., trading up on the island
"You (Therese) are doing such a wonderful job promoting our properties and keeping me informed. You are a great realtor! I have bought and sold in South Padre for over ten years, and you really are the best realtor I have had."
Lisa & Don - island investors
"When it came to buying property, I was totally ignorant. Thank goodness I was fortunate enough to meet Therese Eaton. If she is your agent, you don't need to worry about anything. I trust her completely and highly recommend her."
Charles K., retired and fishing
"I would highly recommend Therese. Having had a thirty year career in real estate myself I know what is expected of a Realtor and she more than met my expectations."
Sue O. - former SPI Golf Community owner
"Over the years it's been my experience that if you are selling a hard to sell house, or buying a low to medium priced home or land, you always go with the independent broker/agent. They just work harder for you. In that spirit, I chose Therese Eaton of Rio Isla Realty as my agent to purchase a second home near the beach on South Padre Island. Therese did not disappoint. I had prepared and emailed to Therese a spreadsheet of about 18 properties from Zillow that I wanted to look at, but ultimately purchased a condo that was not on my list, due to Therese wisely expanding my parameters a bit. It had everything I was looking for in my price range. After working out a negotiating strategy with me, Therese's execution was perfect, and the final deal price was actually below the number I thought the final negotiated price would be. If you want a smart, knowledgeable, and effective agent working for you, you would be wise to choose Therese Eaton."
Howard H., trading white snow for white sand

"Therese helped us purchase a condo at auction. She researched the property, and helped us through the whole process. After... she coordinated with the contractor and even is managing the rental. Truthfully, we love her. I have worked with many real estate agents over the years, and never have I been so WOWED! Full-Service has taken on new meaning and she has exceeded out expectations!"
Mike & Catherine K., making great memories on the island while planning to retire in the golf course with their latest purchase
"Thank you, Therese! We want you to know that your work on this sale is much appreciated and has made the sale transaction easy. You are great!"
Dennis and Debra E., relocating to Los Fresnos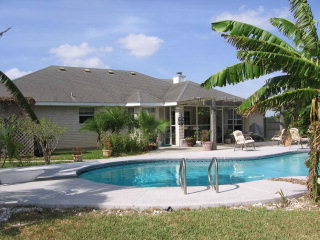 "Therese was patient and intuitive about finding us the right home. She was unfailingly responsive and considerate - a real joy to have as our agent!"
Richard & Peggy – found paradise in Bayview!
"I worked with Therese for two years researching property in the area before we purchased last December. Her knowledge of the market is supreme, but it goes far beyond that. Since we were becoming Texans, her knowledge was extremely valuable in helping us through everything involved with this process...not just the purchasing of our new home. We enjoyed working with her; she's a true professional with a great attitude and sense of humor. I can't thank her enough for her patience with me over the last two years, and for helping my wife and I escape from that extremely overtaxed frozen land called Minnesota. By living in Texas the quality of our life has improved 100 fold. We actually live to live and were not constantly having to fight the weather, extreme over taxation and extreme cost of living just to survive.
God bless Texas!
Thanks Therese for making our dreams come true!
Rick M., enjoying life again